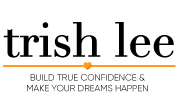 HI THERE! I'M TRISH 😊
​
I HELP PEOPLE OVERCOME THEIR LIMITING SELF-BELIEFS, BUILD * TRUE * UNSHAKEABLE SELF-CONFIDENCE TO OVERCOME ANY CHALLENGE IN THEIR WAY, ACHIEVE THEIR GOALS, AND CREATE A LIFE THEY DEEPLY LOVE.
FROM A SOCIAL ANXIETY GIRL TO A MISS UNIVERSE FINALIST
​
and now... A CONFIDENCE & SUCCESS COACH ✨
Having low self-confidence can reduce the quality of a person's life in many different ways. Something of which I was crippled with for about 10 years during my preadolescent and teenage years.
I hated my face, my skin, my family background, my friends... basically everything about my life. Life sucked to the core. I had no hope within my soul. I felt NOTHING was possible for me to achieve in life.
​
If you are battling with low self-confidence or feel like achieving your goals is simply impossible, then you too should know exactly what I'm talking about.
​
After years of suffering without proper support and guidance to see the light, I finally learned the hard way how to break free from this pain and start realizing my self-worth. Since then, my life has turned around 180 degrees for the better and my heart couldn't feel lighter or happier.
I realized that breaking free from social anxiety is possible.
There is light at the end of the tunnel. The moment I was able to break free from my negative self-talk, my life changed 180 degrees for the better and I did things I thought I could never achieve:
​
I finally accepted my "flaws" and mastered how I could turn them into my unique strengths!

Had the courage to join 2 international beauty pageants (and became finalists for BOTH!)

Found a good, healthy kind of love that I had always hoped for

Clinched high-paying managerial jobs by the age of 23

Started and expanded several businesses ALL ON MY OWN
I would love nothing more than to share my knowledge with YOU to help you break free from all limiting beliefs that are holding you back from achieving happiness and all that your heart desires.
​
If you too are ready to turn your life around today, then all you gotta do is contact me, let me know what's your challenges and where you'd like to be in life, and we'll start making positive changes in your life to push you forward towards your dream life.
​
I look forward to getting to know you and to help you create a life you love ❤️
​
With all my blessings and love,
Trish
​
​